Outer Worlds - Inspect UI Concept (Interactive)
A reimagine of the item inspect menu. Categorizing specific elements of the item that can be viewed by toggling with controller or keyboard. Mimicking familiar layout from loading screens. Important, quick reference information still available at the top left of the page. 
Note:

This is a working prototype.
Assassin's Creed Division Concept HUD (Interactive Demo)
Main display concept. Simplified design to leave more of the screen unobscured by display items. 
Click
Notes
 in demo below to view detailed description on functions.
Bottom right buttons will trigger action.
Assassin's Creed Division Concept UI Design (Video Demo Below)
Start screen UI design including Load Game and Settings. The game takes place during Civil War era America and so the start screen represents walking onto a dark battlefield. Previously saved games would be represented by a historical image of the location such as Gettysburg and Baltimore. The moon slowly rises in the background as you navigate the menus to have a better feel of the passage of time.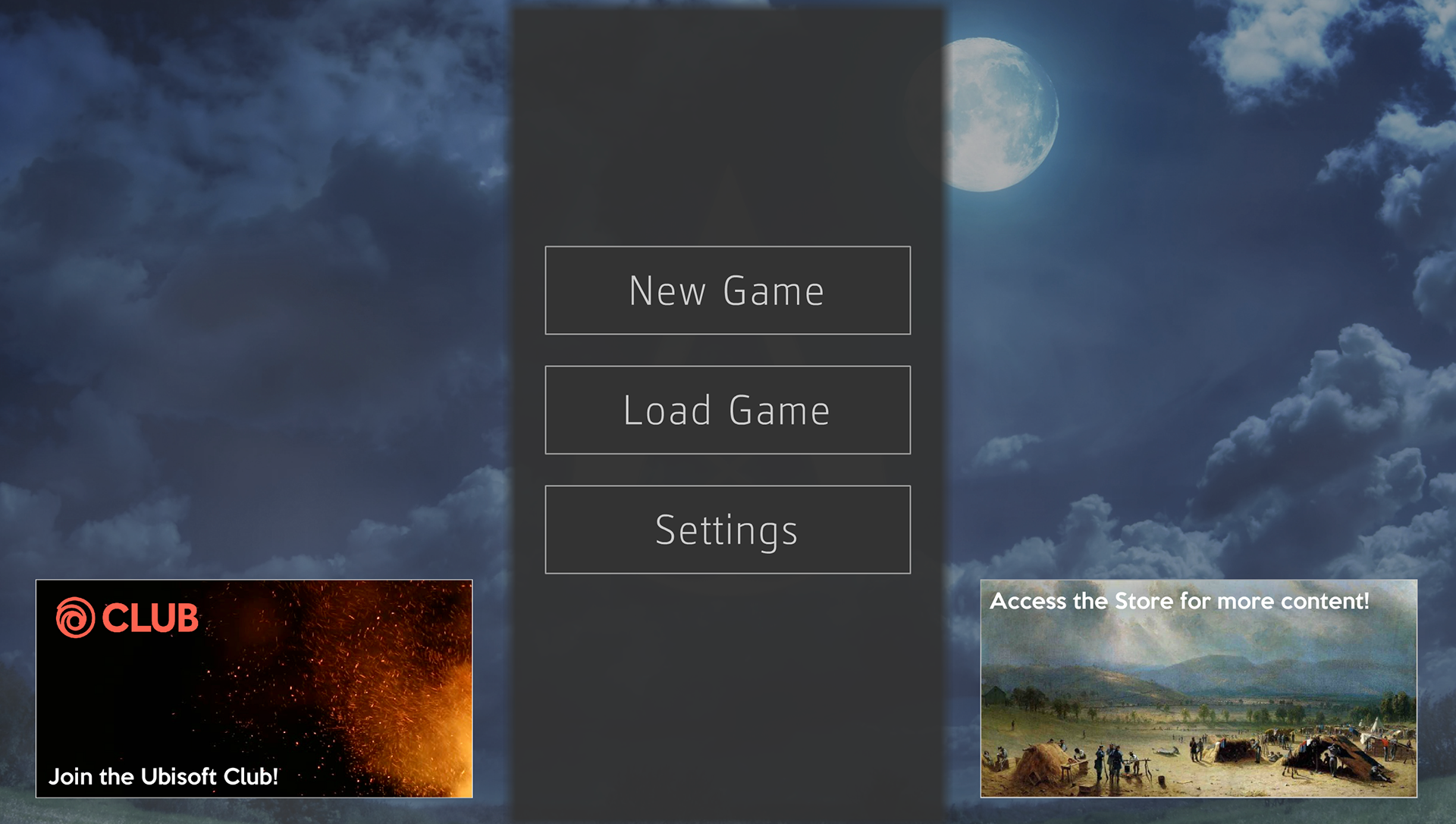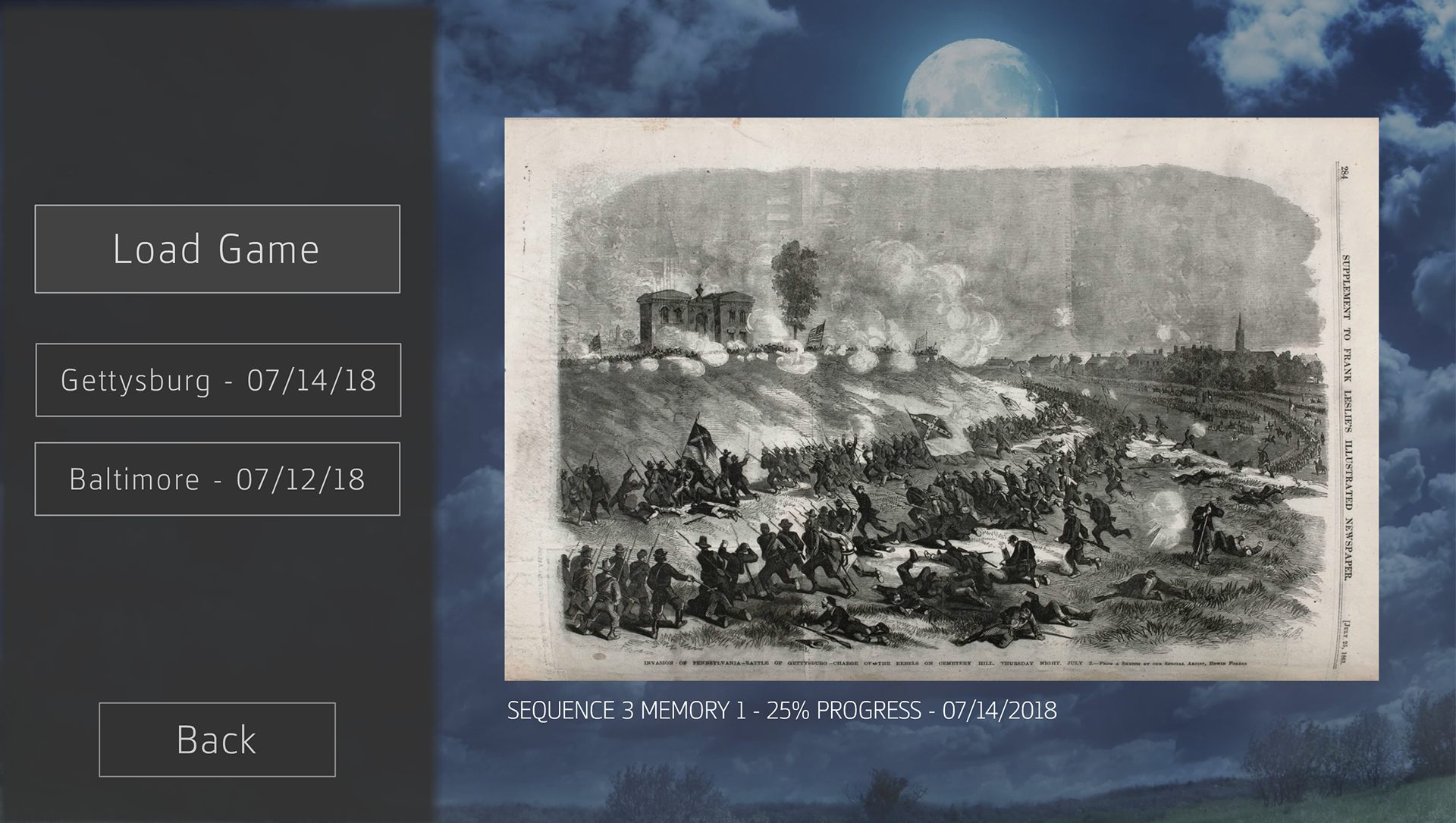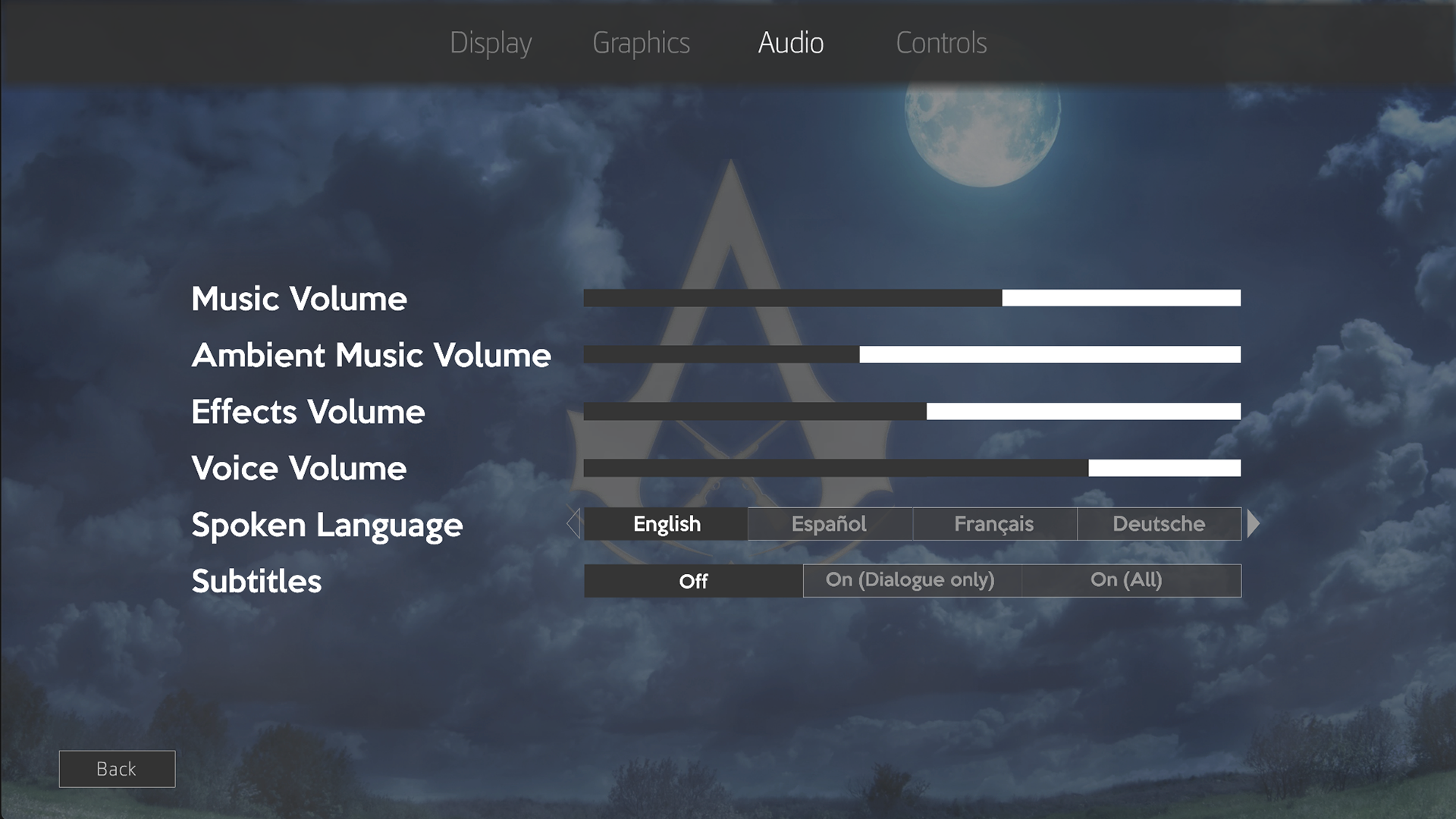 Video demo for AC - Division. (Built in Animate CC)